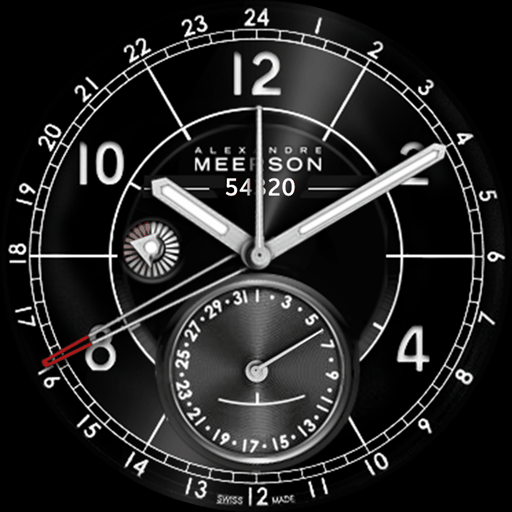 Pierre Cardin, el diseñador de moda y mentor de Meerson, dijo una vez: "Tuve mucha suerte, fui parte del período de posguerra cuando todo tuvo que ser re-hecho". El padre de Meerson, Emerich, había sido parte de un renacimiento de posguerra en el diseño europeo, creando uno de los primeros relojes de moda y diseñando para Tiffany, HStern y Mikimoto, así como creando su propia marca de relojes. Del horror de la guerra, la belleza fluyó pero los dos hombres tuvieron una relación difícil y Alexandre Meerson aprovechó ese dolor para salir de casa a los 15 años en busca de su propio destino. Quería hacer relojes que significaran algo en lugar de sacar provecho del estilo del momento y para eso necesitaba desafiar los códigos aceptados de diseño de relojes.
Se fue a trabajar para LVMH migrando marcas de lujo a un nuevo universo en línea y luego comenzó su propio estudio de diseño llamado Art in Detail, donde fue pionero en el uso de la tecnología en relojes y dispositivos portátiles, pero no fue hasta que lanzó su propia marca que realmente se hizo propio. Esto comenzó un nuevo capítulo para él como relojero de tercera generación en un largo linaje de creatividad. La pureza de su estilo proporcionó un contraste sorprendente con el lenguaje de diseño demasiado complicado de la alta relojería y fue elogiado por su interrupción.
Dobles toques en los puntos cardinales de la esfera y en en centro para acceso a:
Calendario
Alarma
Cuenta atrás
Cronometro
Salud
Double touches on the cardinal points of the dial and in the center for access to:
Calendar
Alarm
Countdown
Timer
Health




Download:

You must log in to download this watchface. Please log in or register as a user.
How to use this file:
Download Gear Watch Designer from Samsung Developers directly by clicking on the image below these steps.
Read the Gear Watch Designer help section to know more about how to use the files and it's benefits.