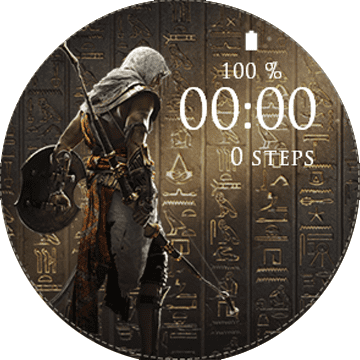 It is a watchface of assassins creed origins the video game that will go on sale in the next October has a section where indicates the battery and other steps. When you tap the screen, you can see an other image
.
You must log in to download this watchface. Please log in or register as a user.




How to use this file:

Download Gear Watch Designer from Samsung Developers directly by clicking on the image below these steps.
Read the Gear Watch Designer help section to know more about how to use the files and it's benefits.