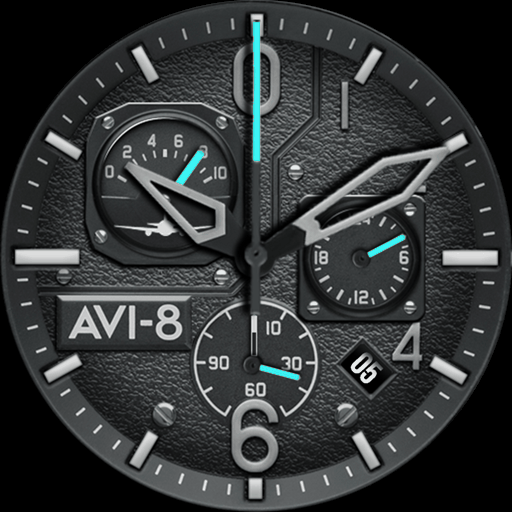 Doble hora en mini esfera derecha.
Marcador de batería en esfera izquierda con una imagen de avión ue oscila en la muñeca con el reloj puesto.
En esfera inferior marcador de pasos con 2 agujas. Una marca loa pasos recorridos hasta 12.000 y la otra se activa a partir de esos.
Dobles toques en los puntos cardinales de la esfera y en en centro para acceso a:
Calendario
Alarma
Cuenta atrás
Cronometro
Salud
Double touches on the cardinal points of the dial and in the center for access to:
Calendar
Alarm
Countdown
Timer
Health




Download:

You must log in to download this watchface. Please log in or register as a user.
How to use this file:
Download Gear Watch Designer from Samsung Developers directly by clicking on the image below these steps.
Read the Gear Watch Designer help section to know more about how to use the files and it's benefits.