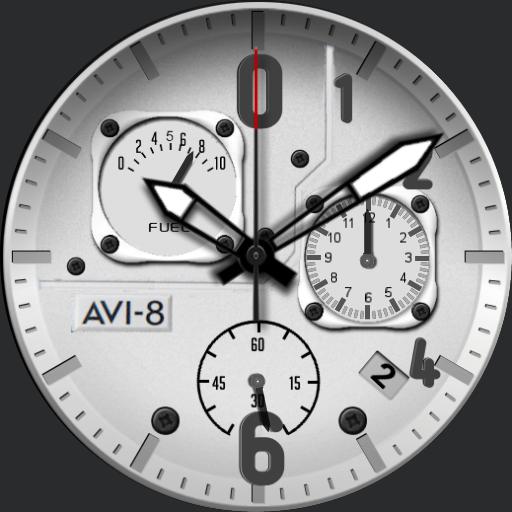 AVI-8 Hunter Hawk 4052 white face with power meter on the upper left and digital date on the lower right

Touch the right sub-face to initialize the stopwatch. Touch the zero at the top of the face to Start/Stop

Touch bottom sub-dial to Reset

Touch the right sub-face again to resume normal time

Voice alert when the battery level falls below 15% on devices with speakers




Download:

You must log in to download this watchface. Please log in or register as a user.





How to use this file:
Download WatchMaker App from Google Play Store directly by clicking on the image below these steps.
Install the Watchmaker Companion App available on Samsung Gear Store.
Read the WatchMaker help section to know more about how to use the app and it's benefits over the Samsung GWD watch faces.