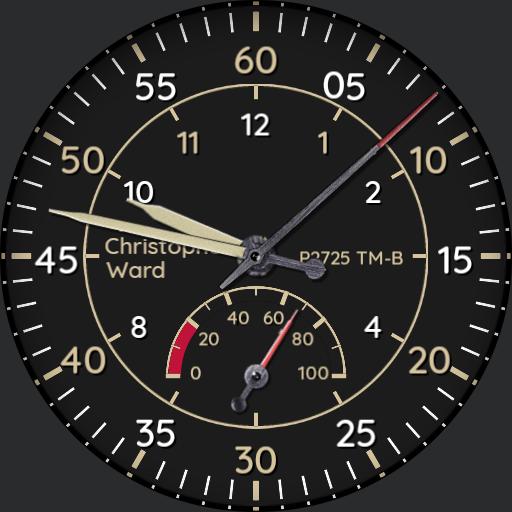 The series of 100 watches commemorates the 100th anniversary of the British Royal Air Force by incorporating metal from the downed aircraft that heroically defended a raid on Buckingham Palace in 1940 in what is known as the Battle of Britain. The Christopher Ward C9 P2725 TM-B is a Limited Edition of 100 pieces.
Seconds hand shows phone battery in dim.
Tap centre to show watch back




Download:

You must log in to download this watchface. Please log in or register as a user.
How to use this file:
Download WatchMaker App from Google Play Store directly by clicking on the image below these steps.
Install the Watchmaker Companion App available on Samsung Gear Store.
Read the WatchMaker help section to know more about how to use the app and it's benefits over the Samsung GWD watch faces.