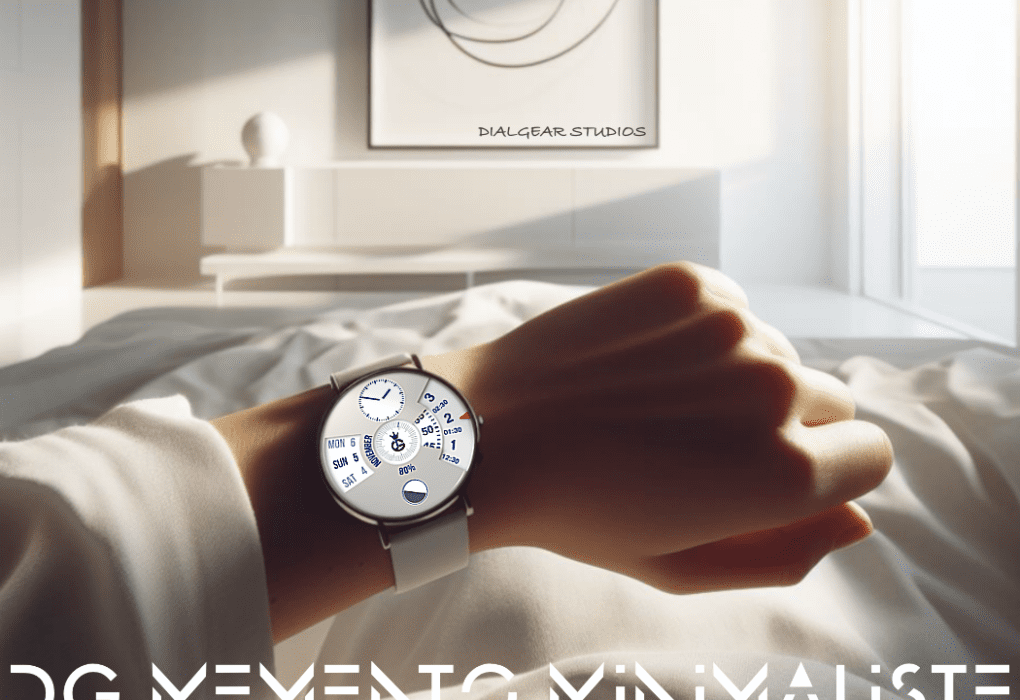 DG Memento Minimaliste offers a sleek and minimalistic design that is both stylish and functional. The primary display features rolling numbers for hours and minutes on the right, providing a unique and captivating way to tell time. To the left, the watch displays the rolling weekdays and date, keeping you informed throughout the day.
DG Memento Minimaliste also allows for customization with switchable themes, enabling you to tailor the watch face to your preferred style. Additionally, for those who appreciate the classic charm of analog dials, a tap on the screen reveals a small analog dial with hands to complement the digital display. Furthermore, a power reserve display is always visible, keeping you informed about your device's battery level.
This watch face embodies the perfect blend of modern design and practicality, making it an ideal choice for those who appreciate a minimalistic yet aesthetically pleasing timepiece on their wrist.
TAP ACTIONS: Center to add/remove the analog display and the daylight hours display. Bottom to open the theme selector. The background will reverse to white or black depending on the luminance of the theme color you choose. Also, if you have the daylight hours dial on it starts to rotate at your sunrise hour and go dark at your sunset hour.
You must log in to download this watchface. Please log in or register as a user.