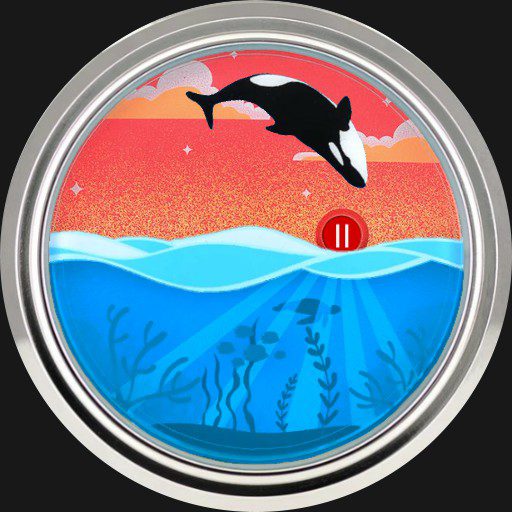 Mare Adesso was created by Italian designer Matteo Girardi as a celebration of nature and the freedom of the oceans.
The name of this watch means Sea, now a joyful call to escape the city and enjoy nature.
A majestic whale is caught in a cycle of leaping from the sea, soaring clear above the waves and diving back down into the depths.
The time is read by the whales nose pointing to the minutes while the hour is shown within the moon.
Tap 6 for the digital, time and to see the whale jump.
Tap 6 again to return to the original watch.
Tap 12 to change dials.




Download:

You must log in to download this watchface. Please log in or register as a user.
How to use this file:
Download WatchMaker App from Google Play Store directly by clicking on the image below these steps.
Install the Watchmaker Companion App available on Samsung Gear Store.
Read the WatchMaker help section to know more about how to use the app and it's benefits over the Samsung GWD watch faces.