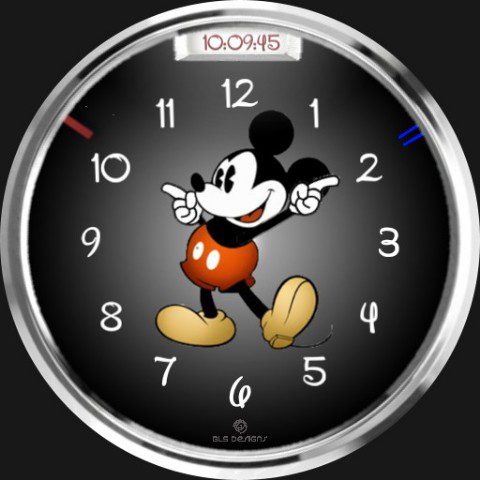 It has digital and analog time. The red and blue markers show you where the hands are pointing. I made a Minnie Mouse watch just like this. My Minnie Mouse watch has been posted over several sites on the Internet. Please enjoy this watch for free. I have just done an updated version of this that I may post online as well.
You must log in to download this watchface. Please log in or register as a user.




How to use this file:

Download WatchMaker App from Google Play Store directly by clicking on the image below these steps.
Install the Watchmaker Companion App available on Samsung Gear Store.
Read the WatchMaker help section to know more about how to use the app and it's benefits over the Samsung GWD watch faces.