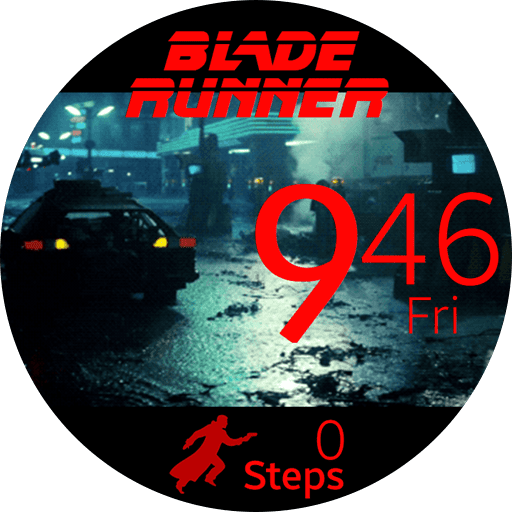 From the movie Blade Runner, using the movie font, and an naimated background scene from the movie with rain smoke and flashing lights. Step counter and simple AOD mode.
Feedback appreciated
You must log in to download this watchface. Please log in or register as a user.




How to use this file:

Download Gear Watch Designer from Samsung Developers directly by clicking on the image below these steps.
Read the Gear Watch Designer help section to know more about how to use the files and it's benefits.