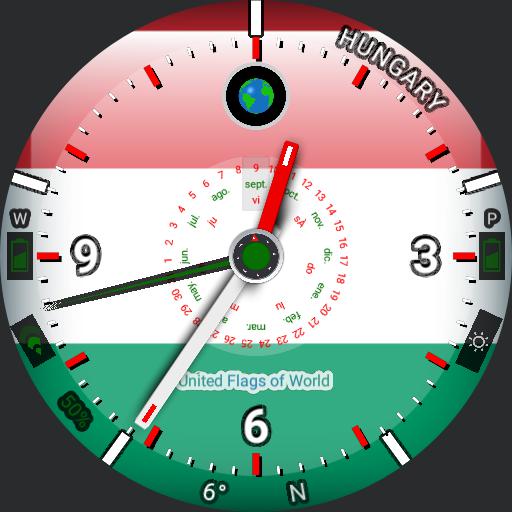 Just a new fresh watchface to customize your view, with your favourite country look.
The face is ready for rounded and squired watch and shows time, date, location, devices status, wi-fi signal, and compass with lng/lat position.
Dim mode keeps flag selection colours and charging level status.
The default twenty countries + 1 Extra are:
AUSTRALIA

BELGIUM

BRAZIL

CANADA

DENMARK

FRANCE

GERMANY

IRELAND

ITALY

JAPAN

MEXICO

NETHERLANDS

NORWAY

RUSSIA

SCOTLAND

SPAIN

SWEDEN

SWITZERLAND

UNITED KINGDOM

UNITED STATES

Extra Country = Hungary
You must log in to download this watchface. Please log in or register as a user.




How to use this file:

Download WatchMaker App from Google Play Store directly by clicking on the image below these steps.
Install the Watchmaker Companion App available on Samsung Gear Store.
Read the WatchMaker help section to know more about how to use the app and it's benefits over the Samsung GWD watch faces.