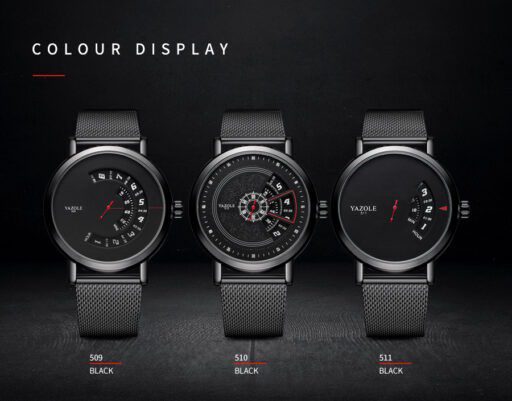 Without a doubt one of the cheapest, problematic watches I have come across. They get so badly reviewed, but I think found out why?
If you buy any of these online, they will set you back a whopping $10. However, if you buy in bulk straight out of China, around 100 units cost about $2 a watch, so absolutely no expense is spared.
So Yes very cheap and nasty but I just love the simplistic designs. They advertise 3 variations, as per the advert, however, I did find a 4th, hence the 4 in 1. And unlike the reviews I read, I'm pretty sure these won't shit themselves!
Tap Features:
Double Tap 6 to Unlock Tap Functions / Single Tap to Lock tap functions.
Centre to zoom.
3 to adjust the Brightness.
9 to toggle Dim – Auto / On / Off.
12 to change Faces.
Tap between 1 & 2 to toggle digital 24 Hr Time.
Second-Hand Battery Reserve in Dim.
You must log in to download this watchface. Please log in or register as a user.




How to use this file:

Download WatchMaker App from Google Play Store directly by clicking on the image below these steps.
Install the Watchmaker Companion App available on Samsung Gear Store.
Read the WatchMaker help section to know more about how to use the app and it's benefits over the Samsung GWD watch faces.