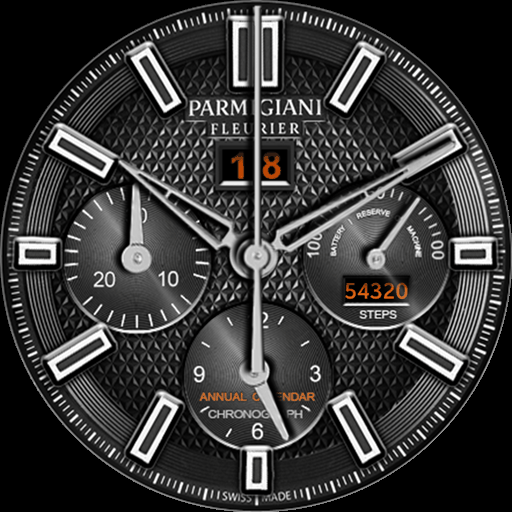 En esta versión del Tondagraph GT, siguiendo el detalle del original, se  llama la atención sobre la función de pasos recorridos y la fecha que  muestran en un color naranja vibrante. En su versión real este magnífico reloj está limitado a 200 piezas y su precio ronda las 19.500 CHF
Dobles toques en los puntos cardinales de la esfera y en en centro para acceso a:
Calendario
Alarma
Cuenta atrás
Cronometro
Salud
¿Queréis alguna esfera en especial?
---
In this version of the Tondagraph GT, following the detail of the original, attention is drawn to the steps walked function and the date displayed in vibrant orange. In its real version, this magnificent watch is limited to 200 pieces and its price is around CHF 19,500.
Double taps on the cardinal points of the sphere and on the center to access:
Calendar
Alarm
Countdown
Chronometer
Health
Do you want any sphere in particular?




Download:

You must log in to download this watchface. Please log in or register as a user.
How to use this file:
Download Gear Watch Designer from Samsung Developers directly by clicking on the image below these steps.
Read the Gear Watch Designer help section to know more about how to use the files and it's benefits.