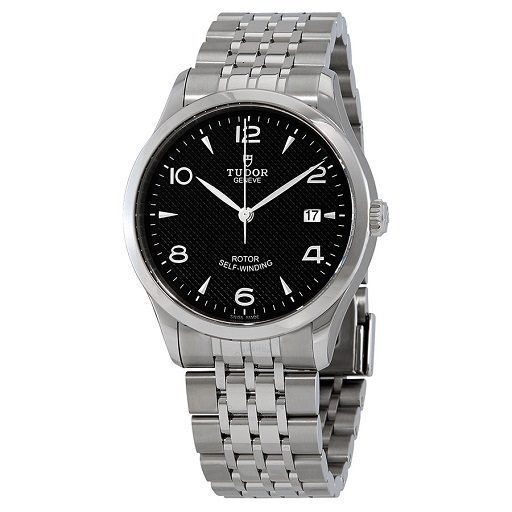 Here is my version of the new Tudor 1926 Watch Series, that was presented at Baselworld 2018
I made two watch faces from the series, Tudor 1926 Silver. Both with a black dial
Watchface Features:
Variable brightness. 7 different levels. Tap at 6 o'clock to choose

Auto brightness. Sundown 70%. Sunrise 100%

Optional second hand showing battery level when dimmed. Tap in the middle to choose on/off

Weather station showing time, day, date, month, year, humidity level, Today's weather condition and temperature, wind in mph, when the sun goes up and down, tomorrow's weather condition and temperature, battery level for both watch and phone. Tap at 12 o'clock to show or hide.
Setting the brightness level between 5-7 works great in low light environments. The variable brightness can you use together with the automated too if you like. Both works simultaneously. Tap at 6 o'clock to choose between 7 different brightness levels.
Enjoy this watch face for the Watchmaker app for both Android and iOS! All my watch faces works with Wear OS and Tizen (Samsung Gear) watches




Download:

You must log in to download this watchface. Please log in or register as a user.
How to use this file:
Download WatchMaker App from Google Play Store directly by clicking on the image below these steps.
Install the Watchmaker Companion App available on Samsung Gear Store.
Read the WatchMaker help section to know more about how to use the app and it's benefits over the Samsung GWD watch faces.